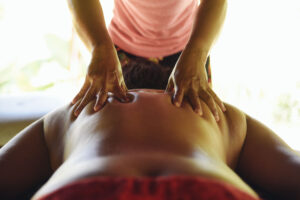 Massage and Spa Services
Our stunning massage hut is situated overlooking the rice fields, over a fish pond which provides tranquillity and deep relaxation. We offer in-house massage and spa services by request, including our signature Balinese Massage, Thai Massage, Head and Neck Massage, Back Tension Release and Reflexology. We also offer Manicures, Pedicures and Facial treatments. A great way to unwind properly when on holidays!
Cost: Rp 150K for one hour Balinese Massage.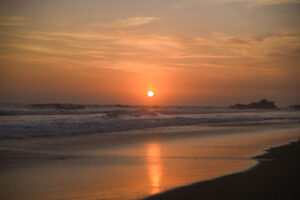 Surfing
Renowned for its left hand break with other right hand options, Balian Beach can offer experienced as well as novice surfers an exciting experience. Lessons and equipment hire can be organised through our team at the villa.
Cost: Available on request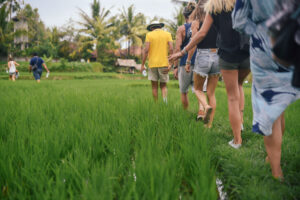 Trekking
Fancy an early morning walk through the rice fields and into the neighbouring villages? The area is an excellent location for coastal, hinterland or rice field trekking. We offer a guide who can take you on a fascinating tour of the local area.
Cost: 500K for tour guide for your group.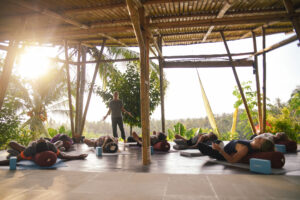 Yoga
With our amazing yoga shala on the property, you simply must try a yoga class with us while you're staying. We can bring in our favourite local teacher at a time that works for you and your group for an amazing 90-minute class.
Cost: 125K per person. Minimum 2 people.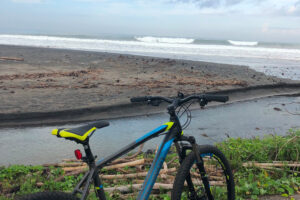 Bike Riding
We have several mountain bikes for hire at the villa – a great way to tour around the local area and take in the village life. We also offer Scooters for hire – ideal for longer trips.
Cost: Rp 250K per person. Minimum 5 people.
LOCAL CULTURAL ACTIVITIES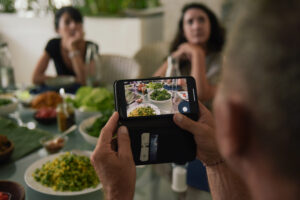 Cooking classes
Have you always wanted to cook that perfect Nasi Goreng? Or perhaps you prefer a vegetarian option such as Gado Gado? Our in house chef is available to give Indonesian cooking classes. Using fresh ingredients sourced from the local markets, you will prepare and cook the dish before enjoying it as a meal with your group.
Cost: Rp 300K per person. Minimum 6 people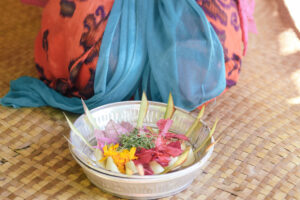 Canang / Balinese Offering Lesson
The perfect activity to learn a little more about the Balinese culture and religious beliefs, making Canang (or the Balinese offerings) provides a rich insight into the meaning of these beautiful little baskets of goodness.
Cost: Rp 100K per person. Minimum 2 people.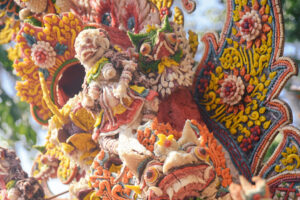 Balinese cultural dancing
Balinese dance is all part of the cultural experience we offer at La Balian. A great addition to a special occasion evening with your group, our local dance troupe will come in and entertain on request.
Cost: Rp 2,000,000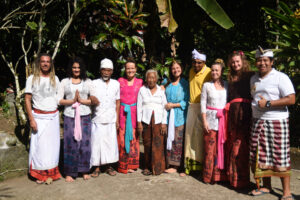 Balinese Water Blessing
If you're looking for an amazing insight into Balinese culture, a water blessing is a great way to really immerse yourself. Your whole group will dress up in traditional Balinese outfits (the perfect Instagram opportunity) and head off to be blessed next to the Sacred River in Balian. The short ceremony includes mantra, a water blessing and offering to the Hindi gods. This is a beautiful activity for families as we share some of the local beliefs with our children.
Cost: Rp 200K per person. Minimum 6 people.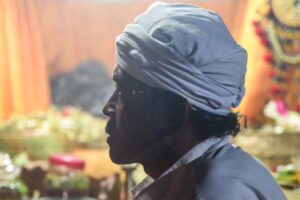 Rindik Bamboo Balinese Music
The perfect musical performance for your special occasion evening, Rindik Bamboo music is played the Balinese tradition. Our local performers will play background music while you eat and then entertain with a performance for you and your guests.
Cost: Rp 500K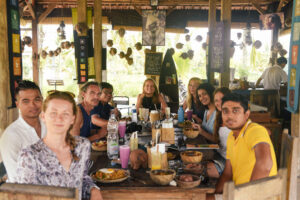 Shopping Trips
The beauty of staying at La Balian is the peace and quiet – away from the hustle and bustle of the busy tourist areas. However, we all need to shop so arranging a half day or full day visit to the best shopping locations that Bali has to offer, is always an option. We will provide transport to and from the villa and can recommend the best places to go for specific items if required.
Approximate travelling times – depending on traffic conditions:
Seminyak – 90 mins
Ubud – 70 mins
Cost: Rp 500K per car (Seats 7 people without luggage) for up to 8 hours
Ubud Day Trip
One of our favourite things to do is take a Day Trip to Ubud for a day of shopping and pampering. We can organise a package for you that could include a trip to Pyramids of Chi, or Yoga Barn in the morning, a delicious lunch in one of our favourite cafes, followed by an afternoon of shopping or spa treatments. We can arrange a package for you on request.